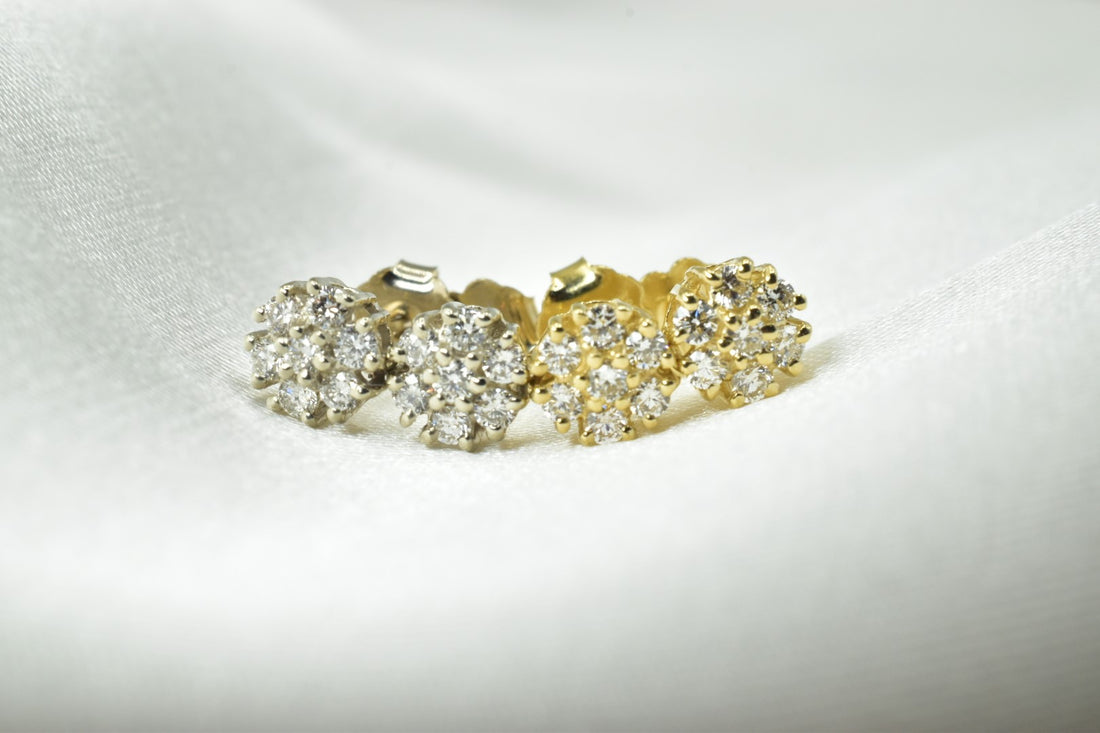 14K Diamond Cluster Earrings
These 14K Diamond Cluster Earrings offer a choice between two exquisite gold options: classic white gold and warm yellow gold. Crafted with precision and attention to detail, these earrings showcase a captivating cluster of brilliant-cut diamonds that create a mesmerizing interplay of light and brilliance. The white gold option imparts a modern and timeless elegance, while the yellow gold exudes a sense of traditional warmth and sophistication. These versatile earrings are the perfect choice for elevating any outfit, whether for a casual day out or a special evening event. A symbol of enduring beauty and luxury, they make for a cherished addition to your jewelry collection, available in your preferred gold hue.
This is a custom made to order product, please allow 10-15 business days for fulfilment.